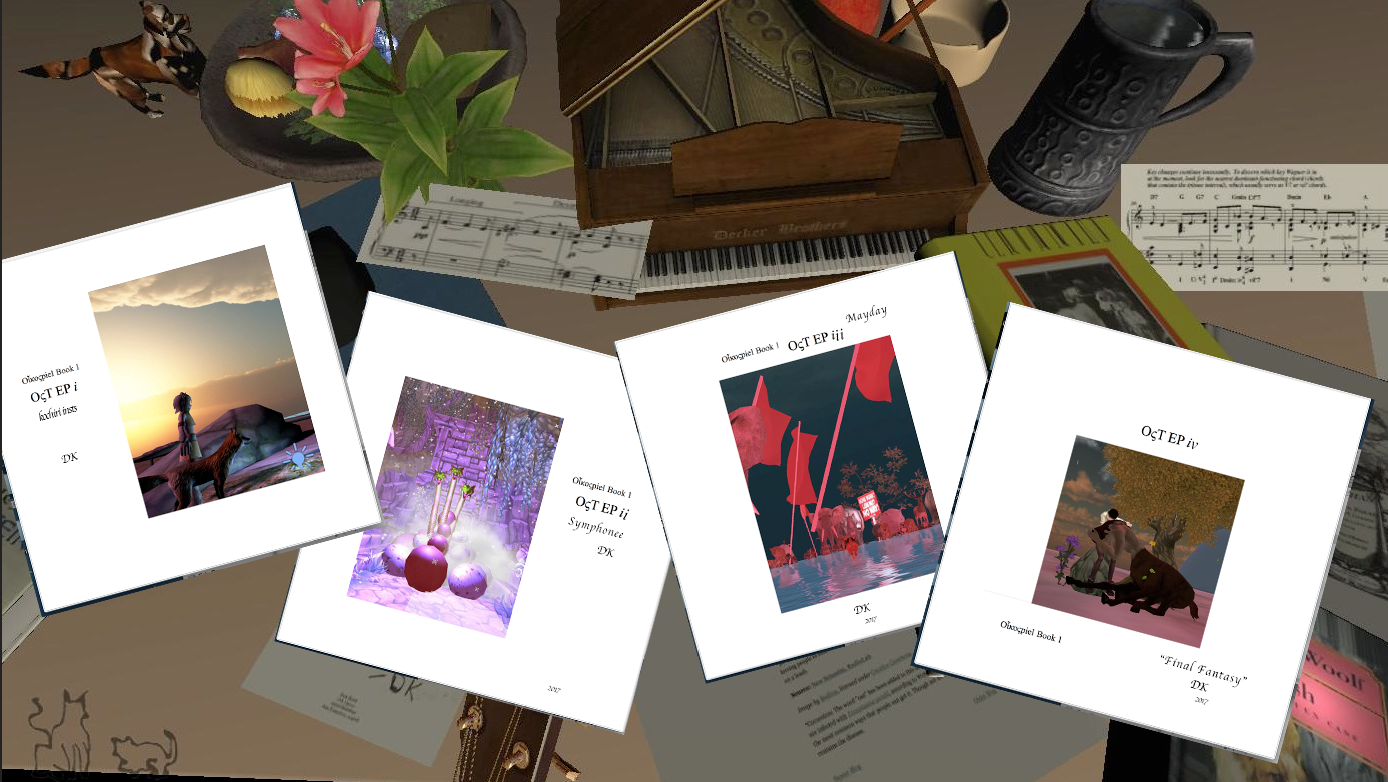 Oikospiel Soundtrack (EPs I-IV)
A downloadable soundtrack
Four *~* Extended Play *~* releases together form the OST for the PC/Mac dog opera Oikospiel Book I.
EP i - Feature's the forest and weather themes, and the sensibilities of the Kochiri actors who are hired as mourners at Orpheus' funeral.
EP ii - features the game's orchestral themes.
EP iii - Mayday - 433 Eros - visits ECOSPIEL, the radio station that the dogs of Koch Games love to listen to while working.
EP iv - "Final Fantasy" - illusions and pathos of virtual winter.